Director's Note – Note of Intention
The Golden Gate Bridge in San Francisco is one of the world's most famous landmarks and, unfortunately, also one of the best known places for suicides.
More than 2,000 people have already taken their own lives - less than 1% of those who jump survive. So they take their story with them into the depths of San Francisco Bay. 
Kevin Hines, the protagonist of our animated short documentary, is one of the very few who survived the jump from the bridge.
I always had his story saved under my "interesting stories" and when we had the chance in film school to make an animated short I instantly knew that this story is a perfect fit for a 2D animated film as animation allows us to bring memories to the screen without a reenactment. With a theme this heavy animation also gives a lighter access to an attempted suicide in my opinion.

With fine pencil strokes, we have attempted to create an abstract level of imagery in order to make his words more liveable. We used his voice from interviews we found on the internet and puzzled the story together into this five minute piece.
With this film, we want to contribute to the issue, like Kevin, who has become an advocate for psychological health.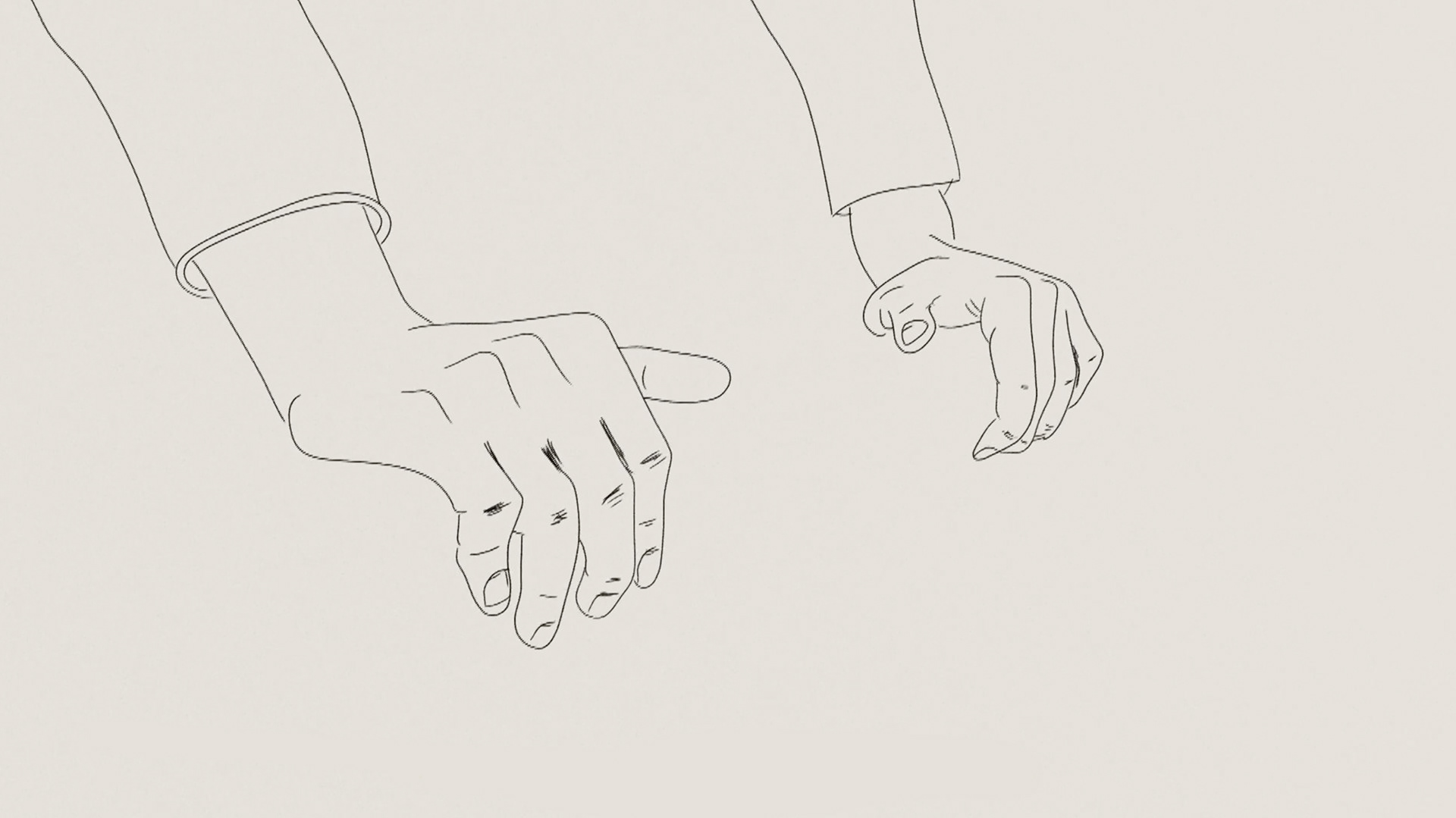 Idea & Concept: 

Kevin Koch
Directing/Animation:

Kevin Koch, Emma Holzapfel
Producer:

Onur Can Kargin
Sound Design:

Kevin Sliwinski
Production:

Filmakademie Baden-Württemberg GmbH
SPARK Animation Film Festival, Vancouver 2021
Animateka International Film Festival Ljubljana 2021
CineMA San Luis Potosi Film Festival 2021
Kinoki International Student Film Festival México 2021
Filmtage Oberschwaben 2021
Short Film Festival Pforzheim 2021
Best 

Film
DOC. Berlin Documentary Film Festival 2021
Girls Go Movie Film Festival Mannheim 2021
2. Place Best Film
24. International Film Festival Zoom Zblízenia 2022
Anima International Film Festival Brussels 2022
Internationale Regensburger Kurzfilmwoche 2022
19th In The Palace International Short Film Festival 2022
Kurz.Film.Fest Künzelsau 2022
Best animated Film & Audience Award
Festival de Cinéma Européen Lille 2022
Landshut Short Film Festival 2022
Festival of Nations Austria 2022
Anibar Animation Festival Kosovo 2022
Monstrale Short Film Festival Halle 2022
Tirana International Short Film Festival 2022
DC Shorts Washington 2022
Anim'est Animation Film Festival Bucharest 2022
LIAF London International Animation Film Festival 2022
Nikozi International Animation Film Festival 2022
Festival International des Trés Courts Paris 2022
Montevidéo International Film School Festival Escuela de Ciné de Uruguay 2022
Paphos Animattikon Project Animation Film Festival 2022
Bukarest CineMAiubit International Student Short Film Festival 2022
Animation Dingle Film Festival Ireland 2023​​​​​​​
​​​​​​​